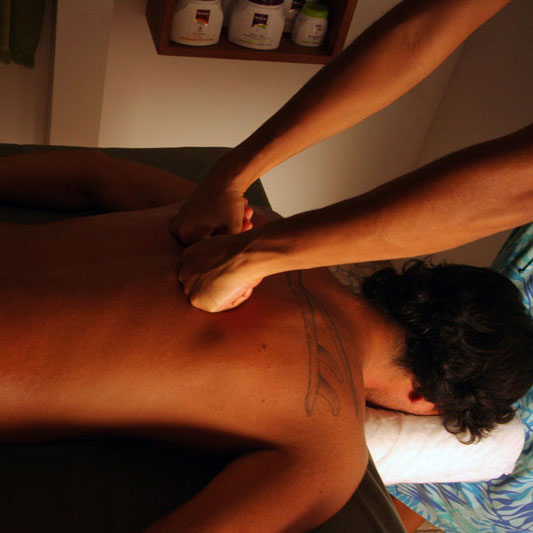 Massage after surfing goes far beyond relaxation: the practice helps with muscle recovery, reducing pain, and possible tensions caused by repetitive movements.
The therapeutic massage, adapted to surf, also activates blood and lymphatic circulation, stimulates endorphins production, balances the consistency of muscle fibers, improves mood and sleep, leaving the body ready for the next session in the water!
Therapeutic massages are performed in the Revitalize space, by certified massage therapists. It is possible to hire individual massages during your stay or to hire a package with 3 massages in advance for a special price.
We offer the following massage options:
Special Drop
Full-body therapeutic aimed at relieving pain and muscle exhaustion. We recommend this option for the recovery and preparation of the body for surfing sessions. The session is 1 hour long.
Shiatsu
The oriental technique of Shiatsu uses the application of pressure in specific points of the body stimulating or neutralizing points of accumulated energy, restoring and balancing the physical and mental resources for the practice of surfing. The session is 1 hour long.
Ayurvedic Massage
This technique is part of Ayurvedic medicine, which appeared about 5,000 years ago in India. With vigorous traction movements, the massage relaxes the entire muscle mass, stimulates vital organs, energizes and balances the energetic points of the body. Also, the maneuvers work a lot on stretching the body, contributing to post-surf recovery. The session lasts 1h30.